Tearing up the Track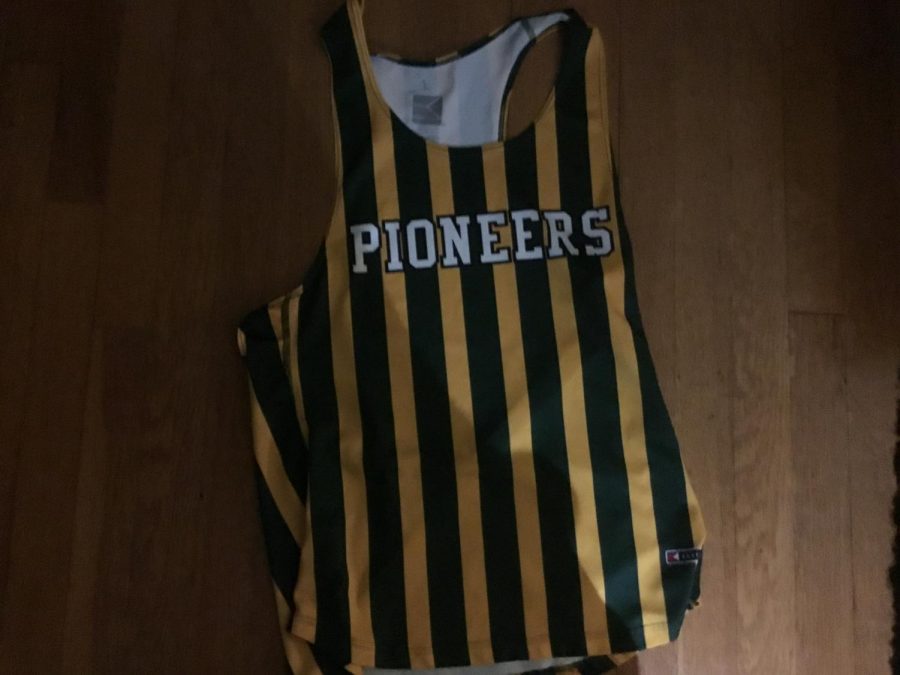 The New Providence Pioneers varsity track and field team went to Staten Island on February 17 for a meet that included Union Catholic, Westfield, Elizabeth, Hillside, Oratory, Union, Oak Knoll, Scotch Plains, Roselle Catholic, Dayton, Linden, Rahway, David Brearly, Summit, Plainfield, Kent Place, Cranford, and New Providence. 
The Pioneers gave it their all as the girls 4×400 meter relay team came in 6th place, Christian Cadmus came in 2nd place for the boys 1600 meter run, and James Agresto finished in 6th place for boys shot put.   Personal records were set by Mengie Jean- Baptiste for 55 meter dash and Clare Kelly for her amazing performance in the 3200 meter dash. 
Coming in first is an added bonus but the real victory is when people push past their limits. Kelly and Agresto are prime examples at this past meet. James threw 43'7".75 and Clare Kelly finished her 3200 meter with a time of 11:54.97, both setting new personal records or PR's. James came in 6th place and Clare came in 5th place. Neither won their events but they beat themselves and in the end that's all that really matters. 
Unfortunately the standing for the schools by the end of the meet showed that New Providence wasn't in the top five. The top school for boys was Elizabeth High School followed in a close second by Union Catholic. Then for girls the top ranking schools was Union Catholic followed by a far behind Elizabeth High School. New Providence for boys was in 8th place and the girls were in 12th place. 
Typically track meets are busy, as everyone goes straight towards their events. The NPHS throwing team (Agresto, Julia Ocello, Lily Mayer, Aiden Jonny, and Evren Ozgu) stereotypically have a habit of going back to sleep until their events start, although some do practice their form before stepping into the cage. . Sprinters and distance runners tend to go through their warm-ups and get ready for their events. 
Track can be a little stressful, especially this late in the season when kids are giving it their all and some silly mistake can cost them their entire race. As sprinter John Ficelli said "A kid lost his shoe during his 200 meter run and went back to get it, then finished his race… I saw him whip his backpack across the hallway." 
With the Meet of Champions owing up we continue to cheer on our Pioneers and hope that they give it their all pushing and surpassing their limits.