Future Civic Leaders off to a Great Start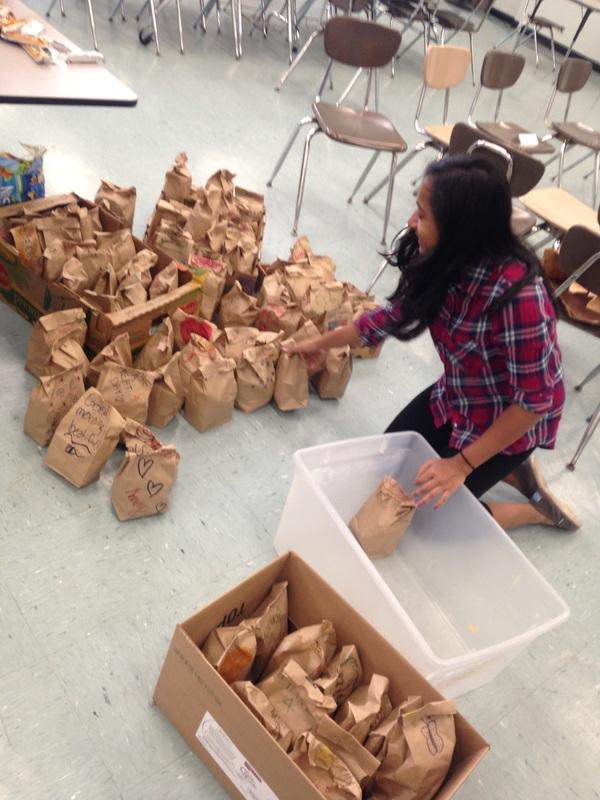 Kareena Kullar, staff writer
November 19, 2018
The Future Civic Leaders Club (FCL) is one of the largest clubs in the school with about 130 members. The club is broken up into three branches: Service, Leadership, and Political. Their mission is to become leaders within the community by following their passions to elicit change. Even though it is only November, the club has already held and participated in several events.
FCL started the year off with a meeting where they shared their quote of the year by Libba Bray:  "And that is how change happens. One gesture. One person. One moment at a time."  All of FCL's initiatives aim to follow this quote.
So far this year, the FCL has already held two debates on cultural assimilation and freedom of speech where members were able to share their thoughts and have a discussion on these topics.  In addition, the Service Heads Mia Fusillo and Andi Bloom organized the first service event. Club members gathered in the cafeteria after school where they made a total of 60 sandwiches for the Bridges Outreach Program in Summit, NJ.  Meanwhile, Srivi Vinjamuri, the Civic Engagement Officer, sent out a Political Newsletter in order to update club members on local, national, and international affairs. With this, she chose to host an event called "PoliTALKal" where students could voice their opinions on issues, such as the Kavanaugh hearing and the caravan of migrants from Central America.  FCL's most recent event was a mock election.  A table was set up in the lobby during lunch/professional period.  Students were able to scan QR codes, which directed them to a ballot.  This simulated a similar process of voting by making a designated "polling location" as opposed to sending out a ballot via email.
FCL officers are working hard on future events.  They plan on bringing in local representatives to speak, making birthday bags for a local food pantry, baking for local senior citizens, and having many more debates. Vice President Stephanie Libertucci says she is "super excited to see new club members get more involved in the community and make an impact" and believes "the year got off to a great start."
If anyone would like to get involved in the club, contact Meagan Wachtel ([email protected]), Head of Club Membership.