Norine Moore, staff writer
June 1, 2020 • No Comments
As states begin to lift lockdowns and ease rules many people are starting to wonder what the future of social distancing will be. Since not all is known about COVID-19, ...
Suzy Lalancette, staff writer
June 1, 2020 • No Comments
With Covid-19 sweeping the nation and getting people sick, times are hard. We know how humans are susceptible to the virus, mostly people of older age and newly-born babies....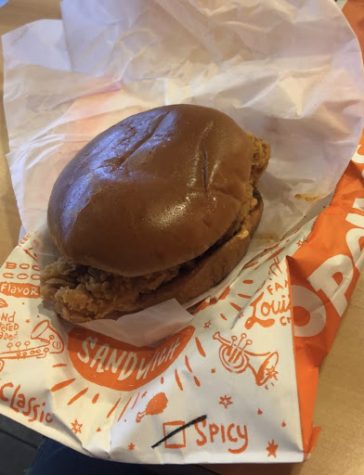 Months in the Making: We Review the Popeyes Spicy Chicken Sandwich
February 21, 2020
The sandwich is something I might get again if I was at a Popeyes but not something that I would wait in hour lines for or get into a fight with someone over
February 20, 2020
Smoothies are easy to make and are delicious!
February 20, 2020

Loading ...