Lawson Gill, staff writer
October 6, 2020 • No Comments
Over the summer, Lauren Zirpoli, the former principal, moved beyond her role as the principal of the New Providence Middle School (NPMS) and the New Providence High School...
Suzy Lalancette, staff writer
June 1, 2020 • No Comments
With Covid-19 sweeping the nation and getting people sick, times are hard. We know how humans are susceptible to the virus, mostly people of older age and newly-born babies....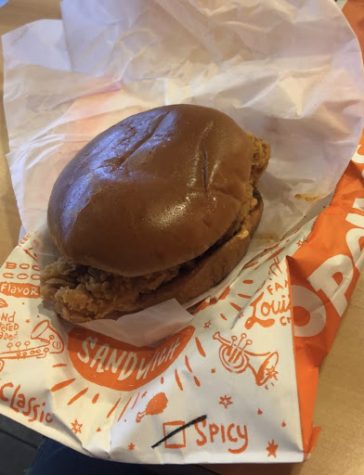 Months in the Making: We Review the Popeyes Spicy Chicken Sandwich
February 21, 2020
The sandwich is something I might get again if I was at a Popeyes but not something that I would wait in hour lines for or get into a fight with someone over
February 20, 2020
Smoothies are easy to make and are delicious!
February 20, 2020
Kalina Kornacki, staff writer
August 22, 2020 • No Comments
Your parents have probably already asked you to start looking for a job. Whether it's a job that only requires you to work on the weekend or everyday, many people are scrambling...
June 22, 2020
NPHS Seniors Look Ahead to Next Year
June 4, 2020
June 1, 2020

Loading ...