Sara Mishkind, staff writer
November 18, 2020 • No Comments
Snow Days. Will we ever have another one again? That's something that the student body has been curious about since this school year started. On days where students and/or...
Suzy Lalancette, staff writer
June 1, 2020 • No Comments
With Covid-19 sweeping the nation and getting people sick, times are hard. We know how humans are susceptible to the virus, mostly people of older age and newly-born babies....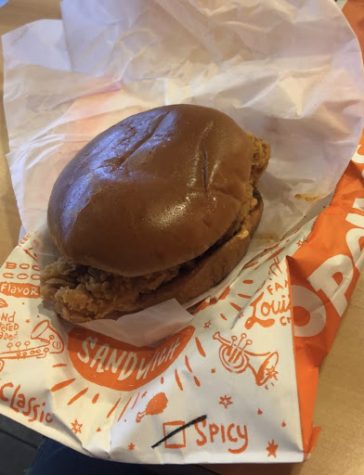 Months in the Making: We Review the Popeyes Spicy Chicken Sandwich
February 21, 2020
The sandwich is something I might get again if I was at a Popeyes but not something that I would wait in hour lines for or get into a fight with someone over
February 20, 2020
Smoothies are easy to make and are delicious!
February 20, 2020

Loading ...