NPHS Gets Dramatic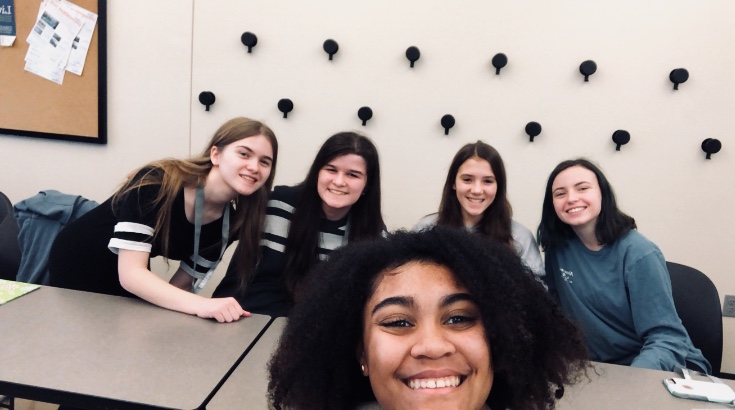 On January 11th, New Providence Drama students competed in The Speech and Theatre Association of New Jersey (STANJ) Competition at Montclair State University. Students performed alongside talented students from the entire state. This is the first time New Providence students have participated in a theater competition.
Students from Mr. Duke's Beginner and Intermediate Drama class competed in several categories, including : Comedic Monologue, Dramatic Monologue, Comedic Pairs, and Comedic Improvisation Pairs.
"I performed in the Dramatic Monologue and Comedic Pairs categories. It was really fun competing with my friends," Sophomore Samantha Molle said. "I rehearsed a lot. It was great being able to show the result of all of my hard-work."
After selecting their competition material in class, students rehearsed for weeks in preparation. Students helped each other by performing for each other and then providing feedback that allowed them to build upon their performances.
"The competition was a blast. We got to see a lot of talented students, and I even bumped into Gaten Matarazzo, Dustin from Stranger Things, in the elevator," Freshman Gabriella Adams said. "Although we didn't get into finals, it was still a lot of fun."
While students did not gain any awards, they did gain valuable experience competing for the first time. Students were thrilled to showcase their hard-work and love for theatre.  Mr. Duke hopes to use this experience once again when students compete next year.
"The students did an excellent job we hope for bigger and better things next year." Mr. Duke said. "We would like to take more people next year by doing more events and giving more people an opportunity to perform."