New Teachers at NPHS This Year!
Over the summer NPHS hired many new teachers. While some haven't arrived just yet, we have been able to interview some for their input on the start of the year so far, and find out a little about who they are.
Among the new teachers this year are Ms. Matrale, Ms. Bleach, Mr. Makmur, and Mr. McCulley.
Ms. Matrale is an English teacher who teaches the sophomores in American Literature and the seniors in Honors Humanities.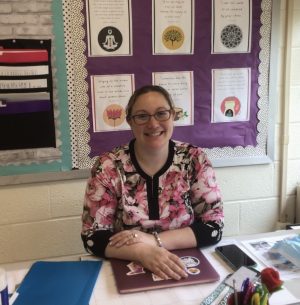 She's worked in teaching since she got out of the College at Sacred Heart University, where she enrolled in the five year program for education, getting a Bachelor's degree in English and a Master's degree in Education.
Before teaching in New Providence, she taught at Bunnell High School in Stratford, Connecticut, and at Hudson Catholic in Jersey City
During her time at Hudson Catholic, she worked as the English Department Chair.  She said these were among the most rewarding years of her career.
When asked why she chose to move to New Providence, she said "the drive was really the most important factor to me. I was wasting approximately an hour and a half, two hours, sometimes three hours just getting to work in the morning, and now that I have a two year old, it was taxing."
With moving her career to New Providence, she also believes that it will become the highlight of her career, saying "I really think that the New Providence school district is a community in the sense that it feels like a family. It's definitely a home."
Alongside the quick commute, Ms. Matrale also loves the students at NPHS.
"It's nice to be appreciated and hear 'thank you' at the end of lessons, so that goes a long way with the New Providence community."
Another new teacher is Ms. Bleach, who teaches Biology and the Environmental Sustainability course.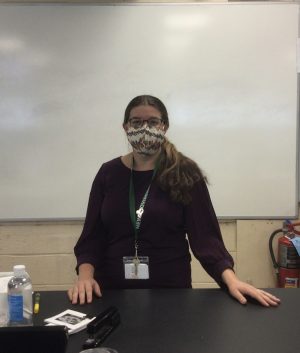 Ms. Bleach arrived around the end of January last year, so some students may be familiar with her.
Before working at New Providence High School, she had multiple jobs, including being a camp counselor at Turtleback Zoo, working for the Bureau of Land Management in Wyoming as a wildlife biologist, and working as a teacher at New Brunswick High School for four years.
During college she went to the College of Charleston in South Carolina for her undergrad and her Bachelor's degree in Biology, alongside a minor in Psychology. After that, she did a grad program at Rutgers Graduate School of Education, where she got her Master's in Education in Biological Science.
One of the reasons why Ms. Bleach wanted to work in New Providence was because she used to be a student here.
"I used to go to school here, so I know it's a good district, and Mr. Butterfield and Ms. Campbell were both my teachers, and I knew they were retiring, so I thought it would be nice to be able to come in. I have some good memories from their classes," she said.
When asked what her favorite part about teaching Biology was, she said that the Ecology units were her favorites, but she also believed that student interaction is another important part.
"Some of my favorite parts is when I see students get really interested in something that they weren't before, or a light bulb goes off 'oh that's why that happens," she said.
Mr. Makmur is an AP Physics and Conceptual Physics teacher who has also arrived this year.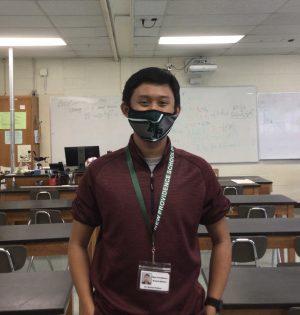 Mr. Makmur grew up in the area, having gone to Piscataway High School as a student, from where he went on to major in Astrophysics at Rutgers. After that he went to graduate school at the University of Minnesota, although he would end up leaving to pursue teaching.
Before working as a teacher, he worked at the Rutgers University Libraries, alongside working for a hardware firm.
When asked why he chose to teach here in New Providence, he said "New Providence has a wonderful culture here. It's a small school so everybody knows each other, and there's a very collegial atmosphere among the teachers and the students."
Mr. Makmur said that the main reason why he chose to teach Physics was because it explains the world:  "As a kid I would always want to figure out why things were the way they are, and so you know I was that kid that was always like, 'why is this, why is that,' and so this is a sort of a natural progression of things."
Mr.McCulley is a new AP US History and Honors World Studies teacher. Previously, he taught in Warren County, and most recently at Livingston High School.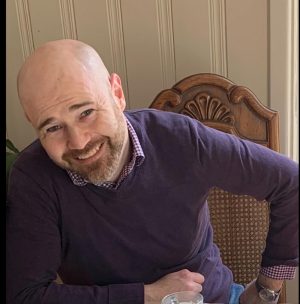 In the past Mr. McCulley has taught AP European History, and US History 1. He has also taught film design and public speaking.
He went to Hope College in Holland, Michigan where he actually triple majored in Secondary Education, History, and Communications.
His favorite thing about teaching this class is helping students grow academically and learn to process information outside of just History and World Honors classes.
"I enjoy helping students to become more powerful versions of themselves and I see the subject matter that we cover as a vehicle we can use to increase students capacity to think, make connections over time, be good consumers of information, and make clear and persuasive arguments. All skills that have usefulness in professional and personal life outside of a love for history." he said.
He also feels very accepted by New Providence as he says that this community "has a very specific culture of treating people with class and respect in ways that other communities don't do as consistently or as purposefully and that has been really enjoyable and easy to feel at home."