U Hungry? Here's Where To Eat in NP
If there's anything New Providence is known for, it's the wonderful community and great food that we never fail to provide.
Whether it's a late night dinner run to the Prestige diner after a football game or successful musical performance, catching up with old friends at the booth in Old Glory, or going out for a nice night at the Providence Bar and Grill, there's food for every season, occasion, and mood all across the town.
Like many towns in 2020, New Providence had to quarantine, hurting many small businesses. Luckily, because of such a supportive and helpful community, many of our favorite restaurants were able to stay open.
What's it like for businesses during such trying times? Do many wish that they could take a step back and hand the responsibility to someone else? Why run such a business at all? Is success as sweet as it sounds?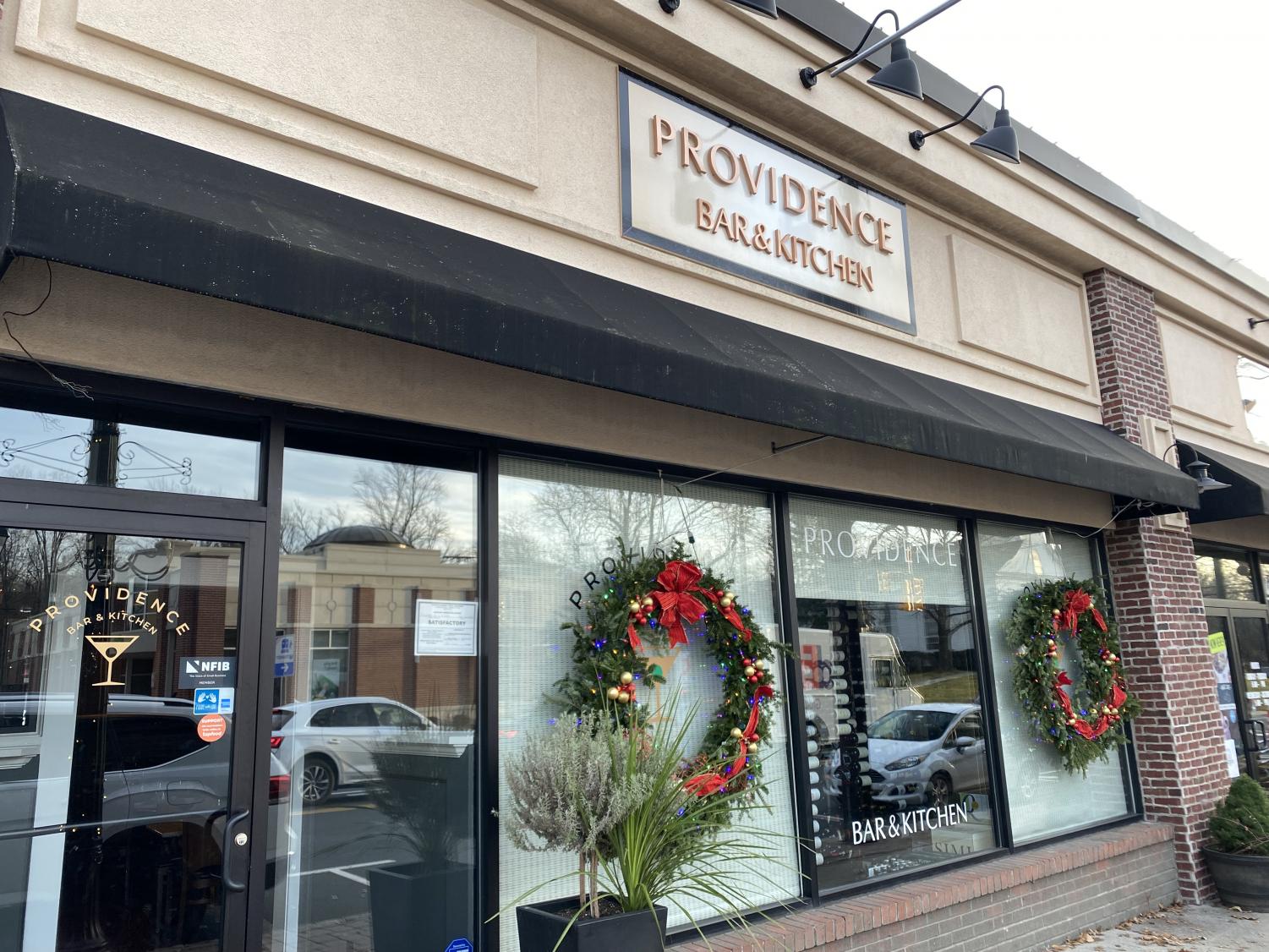 The Providence Bar and Grill opened back in 2014 as a BYOB restaurant called Bistro Seven Three. With its variety of indoor and outdoor seating arrangements, beautiful lights gently glowing in the restaurant, and of course it's all purpose, all year round patio with infrared gas heaters and retractable awning, this classy restaurant is the home of many late night catch-ups and simple dates.
In 2015, the business was permitted a liquor license. At the time, the business decided to change the name, according to the manager Tony Hoti, "for the only reason being that we  wanted people to know that we have a bar.  In terms of the cuisine, we hold ourselves as an eclectic fusion cuisine. So we have dishes from the Mediterranean, Italian, and a mix of American [dishes as well]."
Hoti is proud of how the fine details of the restaurant, from its delicious dishes to their stupendous workers, help the restaurant stand out in New Providence:  "We have a very big attention to details. And we tell everybody that works here, we should treat everybody the way we want to be treated. If you're a happy person just go to the table as a happy person. Just treat the way you want to be treated."
To Hoti, managing such a business is nothing new for him. He, like many ambitious people, started at the lower end of the culinary spectrum as a server. However, even then he was looking at the details of the food, customers, and how he acted. 
Fast forward to 2020 when businesses, a large chunk of them being restaurants, began closing left and right:  "We were extremely sad to close our doors for regular customers, people that we see a few times a week or even every day. But we are very fortunate when we reopened the door on June 15 of 2020 that everybody has given us such tremendous support."
Like many other restaurants, Providence Bar and Grill had to make some difficult decisions during the pandemic. 
We chose to "keep all the employees, of course to shorten their days, but the owner wanted that everybody would make a little bit of money and at the bare minimum to provide food for their families" said Hoti.
Along with helping their own workers, the business made sure to help those whose lives were in more danger than anyone else's: the front liners.
"We donated multiple times to charity to [the] Police Department, EMS, multiple hospitals, and it makes us very happy and it kind of like warms our hearts that when we reopened people remembered those things," Hoti said.
6 stores down to its left, another restaurant bustles with activity. Through its large windows, you can see people chatting, laughing, and eating quickly, burning the roof of their mouths. They can't help it; the food is so good, it's almost worth losing the taste buds on their tongue.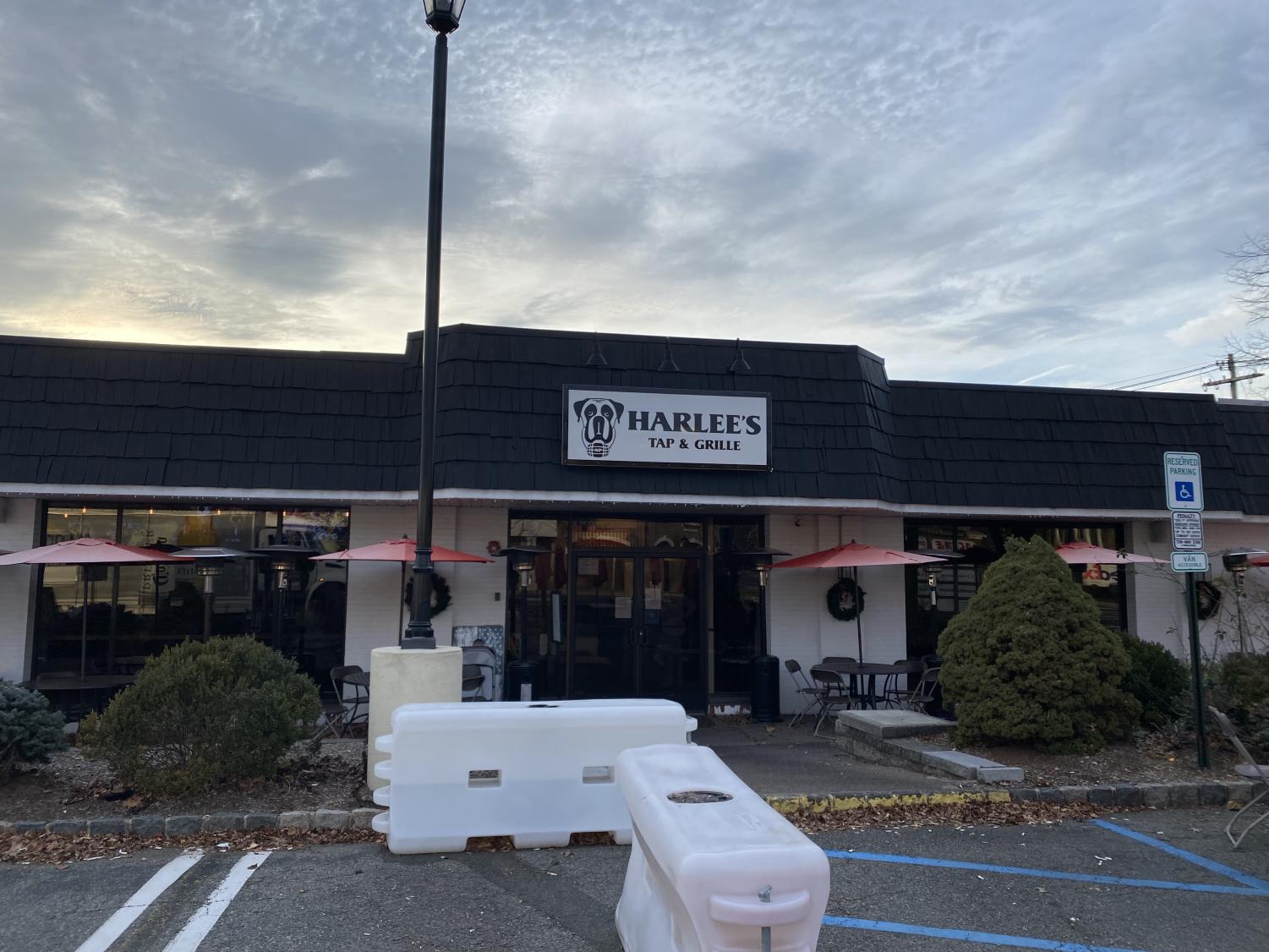 Harlee's Tap and Grill opened in September 2019. The owner, Don Burkitt had started looking for a location about a year before.
"I was working in Manhattan, you know, at different banks, and I was traveling a lot. I was kind of saying to myself, I don't like this. You know, I see the kids when I get off the train late at night and I see them maybe in the morning before they had to go school," Burkitt explains. "Now with the restaurant open, I can see my kids every day. They come in with their friends. They'll come in the back room, eat lunch, have a snack so I see them a lot more."
Once the building was under his name, he then secured the liquor license in 2018. But the big question here is: why a dog as the business mascot?
"I wanted to create a family friendly restaurant and I tossed around probably dozens of names, and then settled on my dog," Burkitt said. "[The restaurant] is kind of themed. [We even have] a dog wall with our customers' dogs' picture on it."
Burkitt has lived in the town for 20 years, has three kids, an eighth grader, eleventh grader, and one a proud college student, and has eaten everywhere in town, but still found it odd that there wasn't a place just to relax and grab a drink with a few buddies.
"So, you know, we've got a liquor license at the [Prestige] diner. My friend owns a restaurant over here (referring to the Providence Bar and Grill), he's got a liquor license that is kind of in front of him and to other people, I call it a date night place. It's a fancy place. But I was really looking for a family based gathering place."
So that's what he did. A casual night out on the town or a night to dine in and eat some warm cooked food:  Harlee's offers something for everyone. 
Burkitt describes the restaurant's menu as "elevated comfort food", and while the quality of the food is immaculate, "I think I've got the best customer service around: friendly, helpful, knowledgeable. It makes it a welcoming place."
When the pandemic hit, it didn't take long for Burkitt to switch up his plan for the usual dine-in. Suddenly, take out and deliveries were being made left and right, and while some other business slowed down, Harlee's remained busy because of the supportive community.
"[The clientele] didn't change. Well, when the pandemic hit, no one could come inside. So about three or four months, we just did takeout and delivery. It also helped me grow my takeout and delivery businesses which hasn't gone away." 
Some of the most popular delivery services during this pandemic, including UberEats and Doordash, have created an empire just on driving food to people's houses. However, while these services may be beneficial to bigger food chains, Burkitt said that he isn't willing to work with them as their overall work attitude is "predatory" and non-profitable for smaller, local businesses.
"So any small business that competes with a chain, at least with delivery service, they're not making a dime. This people's mindset has been geared towards DoorDash, UberEATS. You know, it's very convenient, but I think the general consumer doesn't realize how much it costs a small business, whereas a chain that costs significantly less," he said.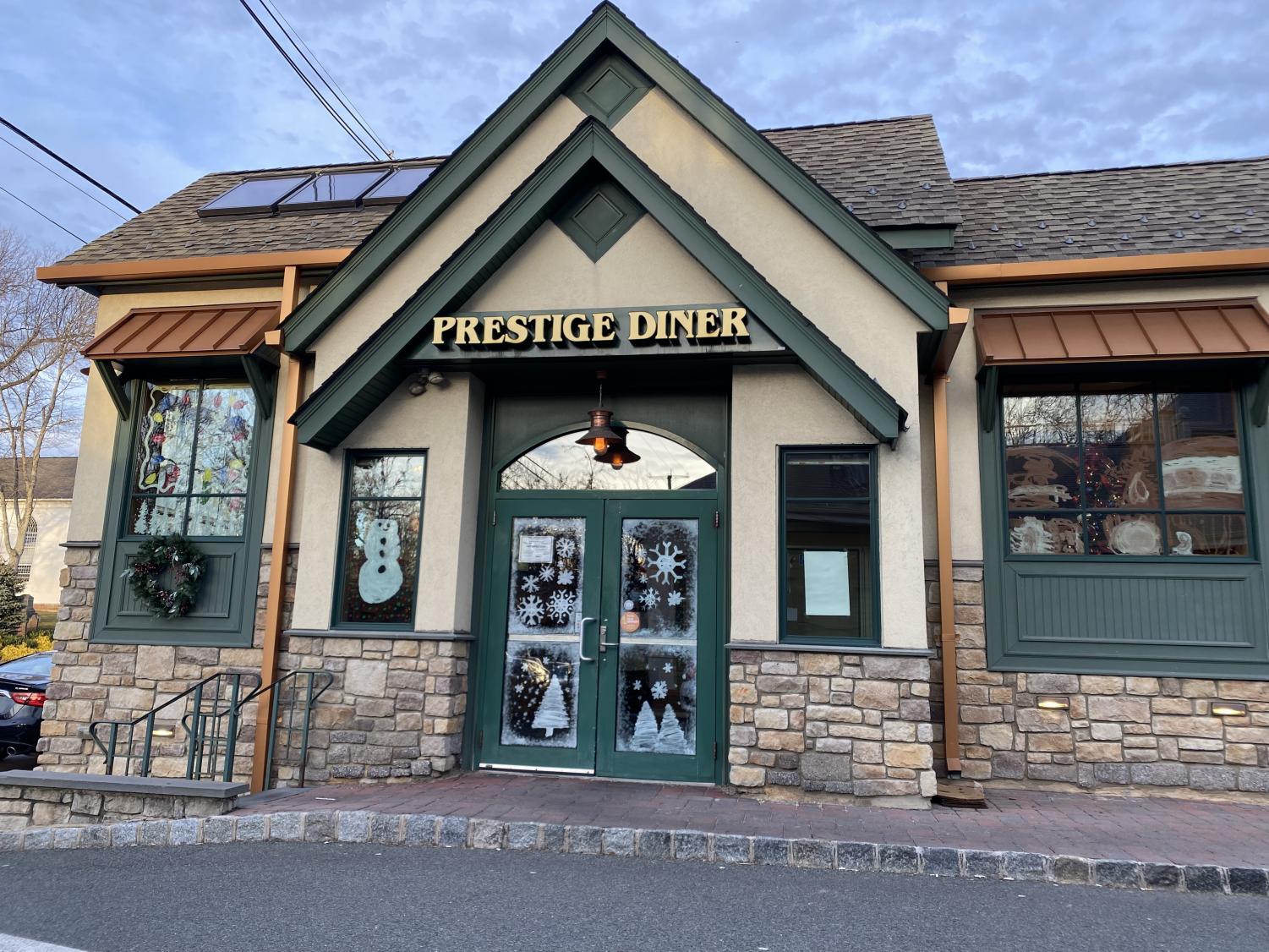 The oldest diner on this list is a fan favorite to athletes, performers, and everyday people who enjoy a warm atmosphere of familiarity and family. With a mixture of rustic and modern design, soft lighting, and comfortable seating arrangements, people walk in and feel immediately at home.
Harry Vardas, the co-owner with his brother of the Prestige, has been in the business for 35 years: "My uncle started the business in 1982 and he took us in in 1987 when my father died in Greece. I was 13 and we've been here ever since."
Vardas's uncle had a chance to buy it when he was younger from their old owners, in '82, but the diner building has been there since 1964. He just happened to be at the right place at the right time.   Initially, he "was a jeweler in New York [while a friend of his was a chef]. So he came into some money, and then boom, they got together and they said, let's buy this place. And 40 years ago, they didn't know the area, they were both living in Jersey City. And they came up here and they just got together and they started a business."
There were ups and downs, but considering that the restaurant is still standing today, I'd say that the Prestige Diner is stronger than a few flames, winds, or grudging tax collectors. 
"You overcome it and you build it up," Vardas said. "We had great support from the town and the community and, and little by little, you're, you know, you overcome everything."
This support was continued through COVID. Many customers had been patient and grateful as the restaurant trudged through the restrictions and work issues. Over the quarantine, the kitchen  unfortunately caught fire and the diner had to close for a while longer than its competitors to rebuild the one section.
Despite these roadblocks, Vardas sees a light at the end of the tunnel. On the other side, he can see a few new workers, each one with the last name the same as his own.
"I want my kids to work here. I really do. Eventually they're gonna work here. They're gonna work nights and weekends like I did and they're gonna hate me for it, but it's good for them you know?"
With the business booming, Vardas wants to let the community know that he "thank[s] God for their support."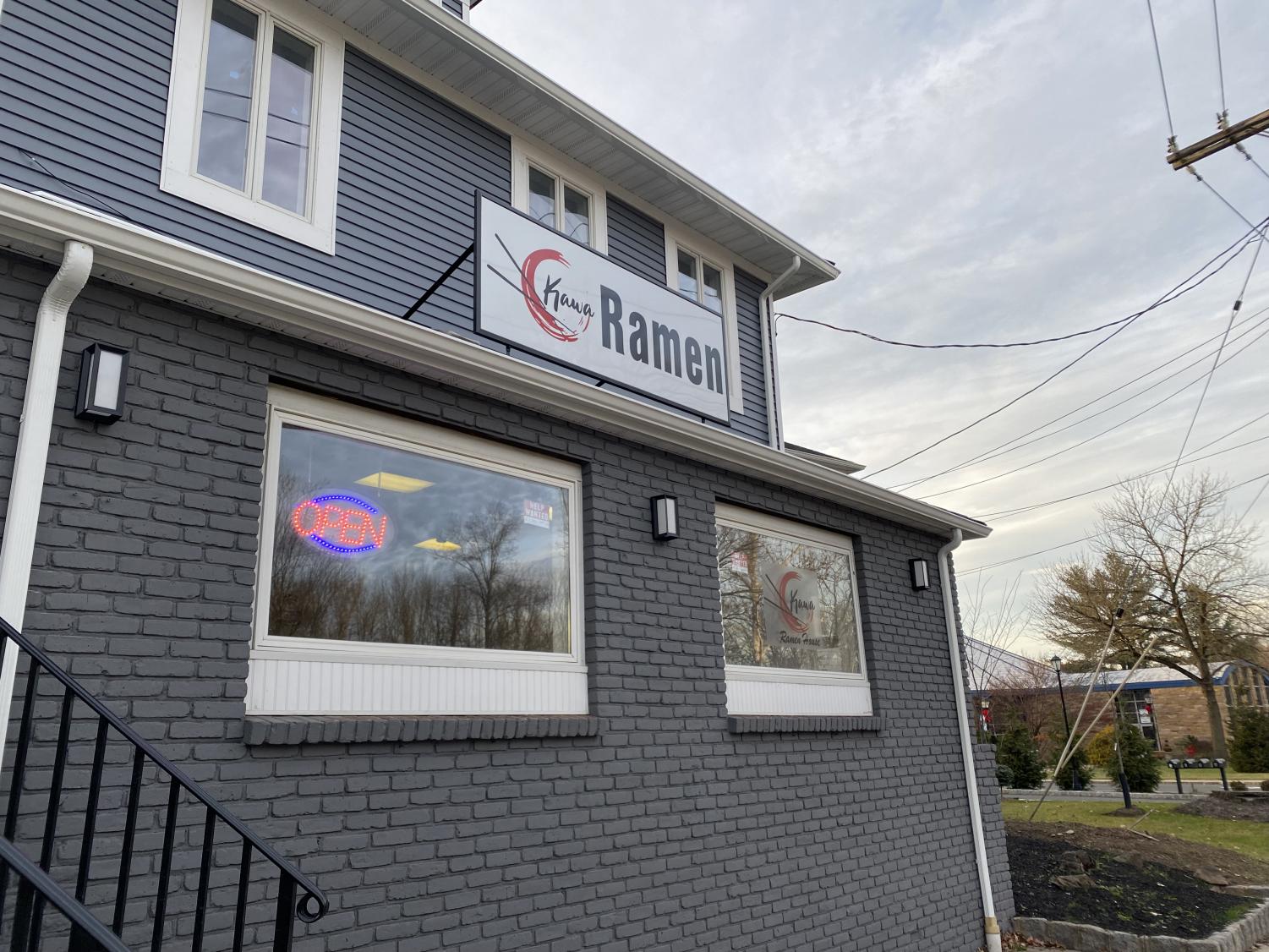 Now let's move away from the center of town to a restaurant a little closer to NPHS. Despite opening up in August of 2021, Kawa Ramen House has become a great place for high schoolers to meet up after school and eat wonderful food at even better prices. And with diners and classy restaurants just up the street, Kawa is the perfect place for people who are looking to expand their cultural palettes. 
Jennifer Zhu, an employee at Kawa, said: "[The owners] saw that nearby, there weren't really close ramen places. So opening here will provide the local residents more accessibility to different types of food. [And since] there isn't a huge Asian population here, it's nice to have other sorts of cultures in the town."
Zhu is a college student at Rutgers and works at her family business any chance she is able. She enjoys working with her family, but admits it sometimes can be a bit much with her studies. So for any high schoolers looking for a well paying job with a quick commute, check out Kawa Ramen House for any new job openings.
But not everything was like a Cinderella story for this new shop. Despite the support they've received from high schoolers and local residents, it is still a struggle to do something as ambitious as opening a new restaurant.
"When we first began, we didn't really have an organized POS system and like, any sort of communication problems," Zhu said. "There's been a few struggles getting everything in place, like the delivery services and everything else."
There was also the struggle with COVID restrictions and the new strain of the virus, Omicron. As the weather gets colder and cases surge, restaurants, just like Kawa, are scared but ready for what the future may hold.
"People were a bit more anxious about waiting, just because there's people in here and COVID-19 is everywhere. So whenever there is sort of a wait time, people are a little more anxious."
As cases increase, the Ramen House may need to continue their deliveries and take out options. So far, despite their small size, Kawa is ready for anything that will come their way and isn't afraid of the competition around them, especially if it means competing through deliveries.
"I don't actually think any of the big companies [such as McDonald's, SmashBurger, and Chipotle], you know, those companies are really competitors with us because they're like fast food. And most of those foods are on-the-spot food…for us, it's more like you actually sit down and eat the food."
Finally, let's travel all the way across town to the best ice cream place in Jersey. Zita's was established in 2000 and has built up a solid reputation for being one of the best places to ever go for ice cream. 
In 2016, NJ.com wrote how Zita's was a finalist for N.J.'s Best Ice Cream Shop Showdown and the winner of NJ.com Best Ice Cream Shop of Union County. In 2017 on The Patch, Yelp rated Zita's as one of top 5 ice cream spots in and around New Providence-Berkeley Heights, and in 2010, Zita's was the winner of the NJ Ice Cream Festival's top honors for specialty flavor (S'Mores).
Julia Dinda, an employee at Zita's, has been there for 2 1/2 years and has loved every single moment she's worked there.
"I love it, it's so much fun," Dinda said. "When it's in the summer and you have that rush where you just constantly have to be moving, it's so much fun. Interacting with customers.  I like fast paced environments, so if you can keep up, you're just going to have a good time." 
Unlike most restaurants who serve all year round, Zita's primarily finds a heavy amount of clientele in the summer. As COVID-19 hit during the spring of 2020, just as the weather was becoming warmer, Zita's found themselves in a bit of trouble.
"With COVID it screwed everything up and made it harder in a sense because we're trying to make everyone happy and like, sometimes that was difficult. We went to completely online orders and the store wasn't open whatsoever," said Dinda. 
Once COVID-19 slowed down, that doesn't mean the struggles did.
"Then came the battles of online orders and serving people, so like, we had to be on top of the customers that were outside, waiting in the line, who could be waiting on the line for thirty minutes, but we also had thirty online orders, waiting to be made. Sometimes it got a little tricky," she explained.
Overall, COVID-19 has created a new appreciation for small business and restaurants. The hard work that these owners and employees go through is painful and brutal, but they still go through it all to make everyone in the town happy and comfortable.
"That is my advice to everybody, not just future entrepreneurs. Like even if you're doing the job, just do your best" Hoti said.
Vardas has similar advice for anyone wondering if they could do it themselves: "Just do it. Don't be afraid, learn something. Whatever you can learn in life, just grab it you never know when you're going to use it."