Getting to know NP : Harry Vardas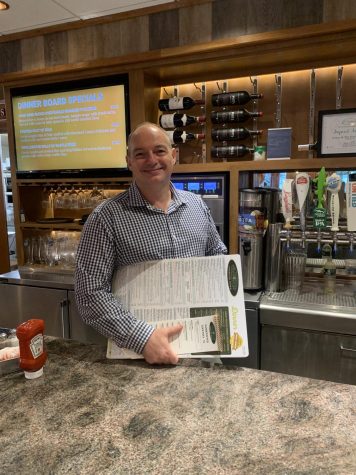 How long have you lived in New Providence?
I've lived in New Providence for 5 years now.
How long have you been working in New Providence?
I've been working in New Providence since 1988.
Why do you live in New Providence and what do you appreciate about the community there?
I live in New Providence because of the small-town feel and I also appreciate having a business in town (the Prestige Diner) that gets me to know everybody and be a part of the community. I appreciate how everybody helps each other and respects each other and the closeness in the community.
What is your role in the community? How about your business/organization?
We provide services that we get paid for, but we also try to donate as much as we can. We are also a meeting place for a lot of people, we are in the center of town and we let people stay as long as they want and enjoy themselves.
Can you describe your time here in NP? (How did the business start and grow? How did they get their role?
The business started in 1966 and it was purchased by my uncle in 1982 he became really involved with the schools and police department, and other businesses in town because he wanted to help, and the help eventually came back and everyone appreciated what he did by visiting his business which became very popular and profitable.