41st Annual Teen Arts Festival Held at NPHS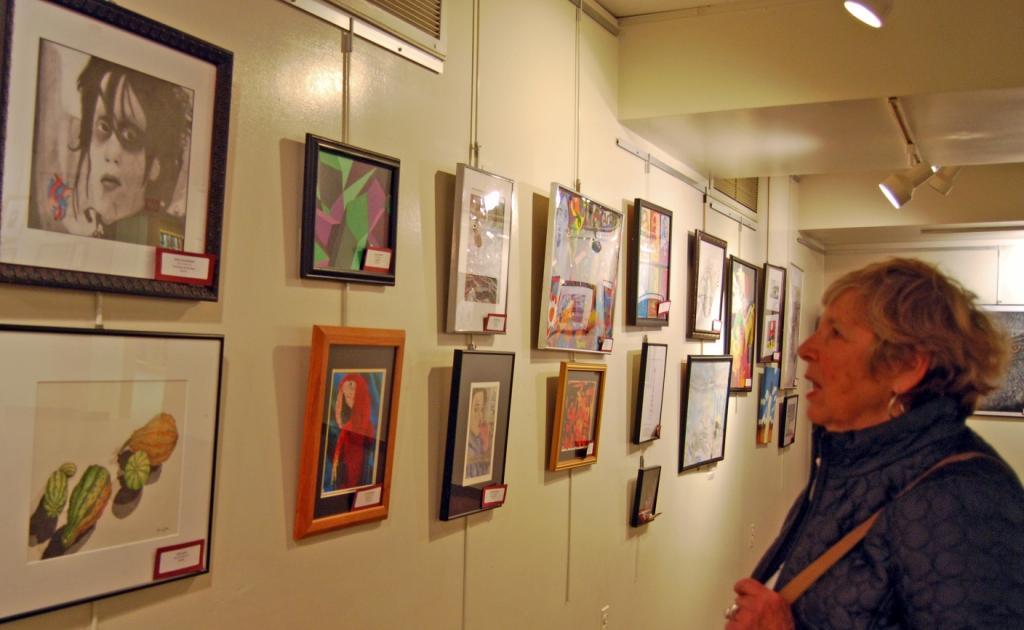 Miguel Lorenzo
April 29, 2013
 On April 19, New Providence High School hosted the 41st Annual Teen Arts Festival, showcasing the ideas of  students, visionaries and innovators who conveyed their thoughts through arts of many kinds.
"The hallways were packed with artwork, and the windows were laden with poetry," said senior James Whiting. 
"It was inspiring," added his classmate Katherine Stein.
There was music. Not the tunes that you hear everyday on your dashboard radio – that radio with the hidden, broken repeat button – but entirely new sounds that you don't yet know of. These creative students who perform come equipped with a passion, a goal, and sometimes, even pen marks on their palms as evidence of their original songs. These are kick-starting musicians hoping to find an expanded audience to which they can express their ideas.
Aside from original music, there were other types of performing arts such as theater and dance. People were lucky enough to witness the drama and passion unfold before their eyes as teen performers put their hearts into their acts and recitals. These students have worked hard to showcase their talents, and their hard work was honored by those watching and appreciating it. Who knows, those that attended  might even get the bragging rights to say that you saw a young "(insert name)" perform one of his or her first renditions.
And of course, there were the visual and literary arts:   timeless ideas that are forever made real by the people who put them forth on paper and other different mediums. These are raw ideas of young people that give you a glimpse into the current generation's broad, evolving mindset. This is almost like a glimpse into the future, leaving it up to you, the viewer, to make the interpretations.
Philosophical musing aside, the Teen Arts Festival is an event that brings our community together for a yearly tradition that brings pride to our school, our town and our county.
"The Teen Arts Festival that we have here is one of the few Teen Arts Festivals that still exists in New Jersey. The festivals used to be really common, but most the counties had gotten rid of it. But in UnionCounty, we've kept it alive. So it's really important to a lot of people that we have a festival in which kids from surrounding schools can all share each other's work and ideas. It brings about a nice sense of community and oneness," says Mrs. Moser, a fellow artist, and our high school Graphic Design teacher.
The festival was once again a success, showcasing the wonders created by the youth of UnionCounty. If you missed out on this year's festival, make sure to mark your calendar for next year!