Become a Published Author! Submit Your Writing to the Literary Magazine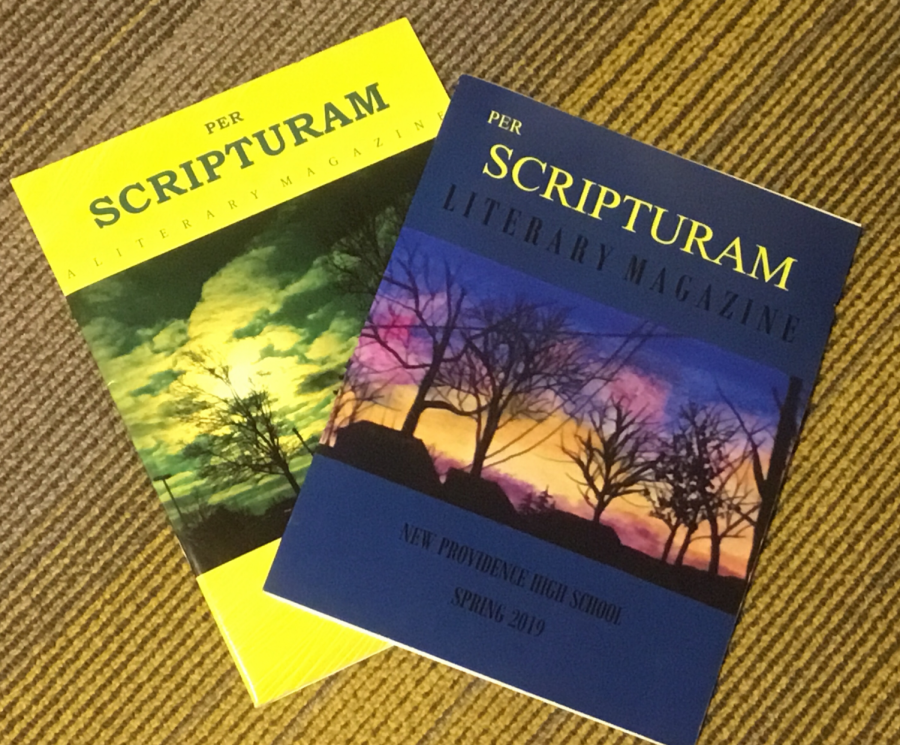 New Providence High School's literary magazine Per Scripturam is a forum for students to publish their work. The magazine is searching for a wide variety of work. They will publish anything from graphic novels to science fiction, from stories to poetry.  The magazine has three editors who check spelling and make minor editorial changes if needed.
  "Anyone can submit any work that they have. That includes 
photographs, fine art pieces such as paintings and sculptures, and writing pieces that they write either on their own or in class," says Mrs. McGraw, the club advisor. "In many cases this will be a student's first publication. When you are a writer you have to publish. Plus, it is an interesting addition to a college resume."
The literary magazine is published in May during the Arts Nights Out event, an exhibition where fine arts are showcased in the Media Center. Students can acquire a copy of the literary magazine either during the event or the next day in the Media Center for free.
Students can submit their work through an email attachment to [email protected].