Literary Magazine Spreads a Little Love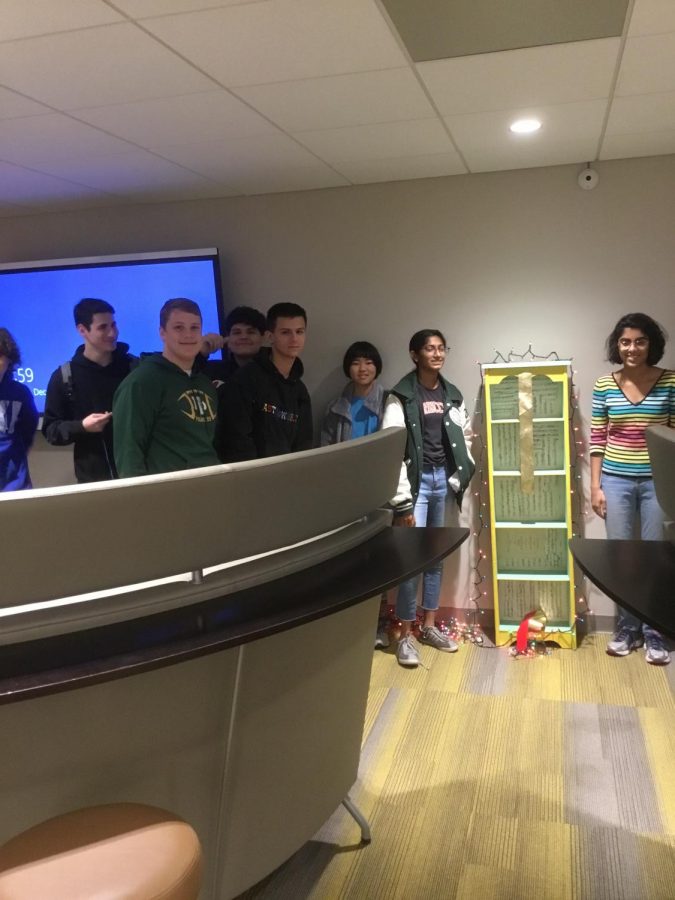 Sahana Narayan
December 13, 2019
The New Providence High School Literary Magazine is proud to present a Little Library bookshelf for the NPHS/MS teaching staff. It will be displayed in the teachers' lunchroom.
Durga Venkatesan and Samantha Ward, grade 10, painted the bookshelf in its entirety. They painted it a beautiful turquoise color, with Paisley designs on the sides.
"The teachers work so hard, and we thought we should give them something back," Venkatesan, also the Poetry Editor of the Literary Magazine, said. "We wanted to give them an area where they could bring books into the school. What's better than relaxing with a good book?"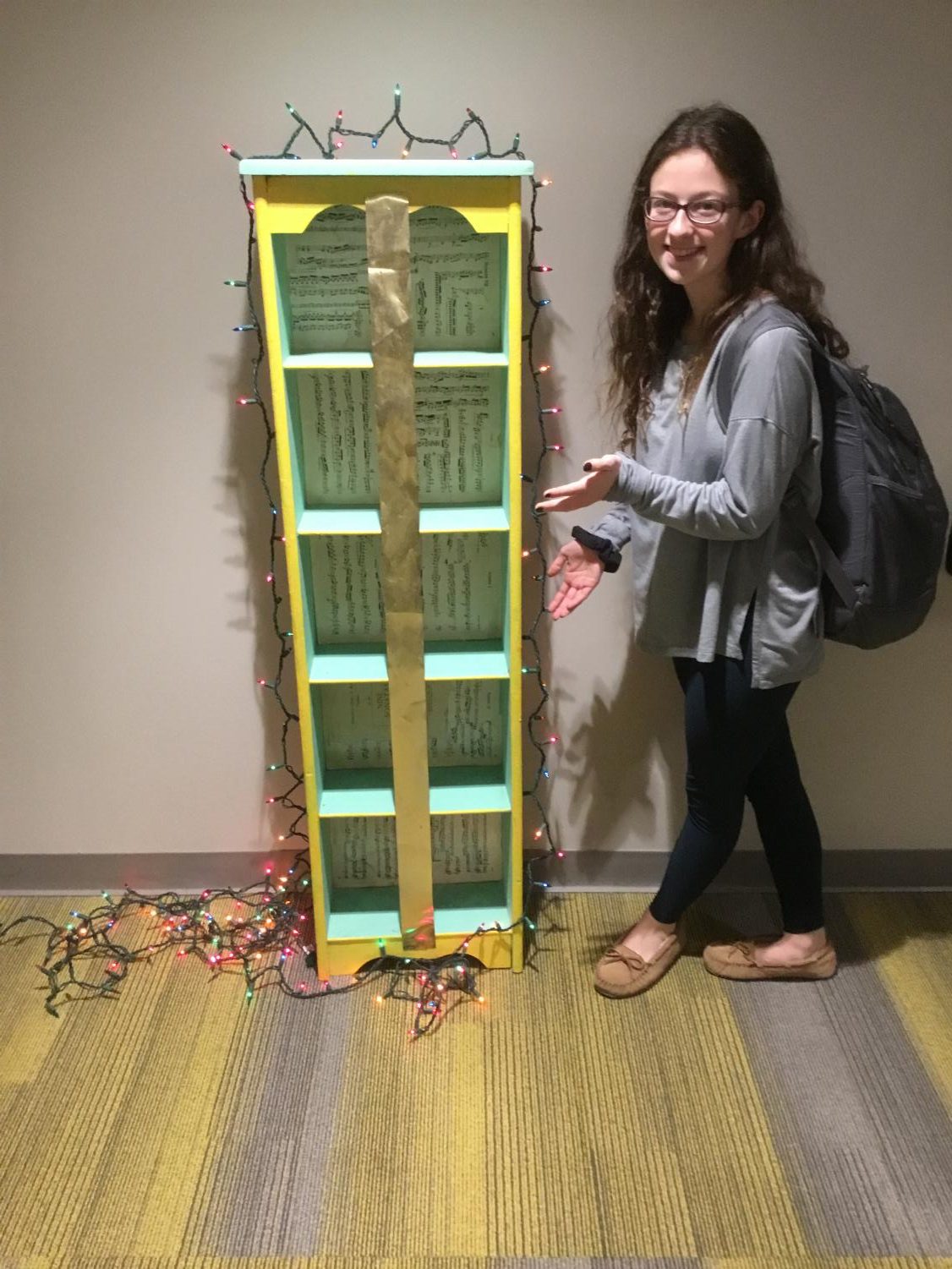 In order to inaugurate the new Little Library, the students of the Literary Magazine had a  ribbon-cutting celebration. Standing next to the beautiful bookshelf, glimmering with holiday lights, Venkatesan cut the ribbon tied around it. The bookshelf was then transported to the teachers' lunchroom with the help of the NPHS custodial staff.
This is not the first time the Literary Magazine has sponsored Little Library initiatives. Two Little Libraries reside in Salt Brook and Allen W. Roberts Schools, so students can pick out books and enjoy them as they sit on the playground. A third Little Library, for the high/middle school, is placed in the front lobby, across from the front entrance. All three were painted and designed by Mrs. Celler's art class.
The Literary Magazine is also present in several other community initiatives. The club is working with the New Providence Memorial Library to produce Pop-Up PoeTREE, a poetry event for children ages 7-10 in the New Providence community. The participants will learn to write their own poems, as well as hear poems written by NPHS students and professional writers.
Last year, the Literary Magazine was released at the Art Night Out, a festival for middle- and high-school student artwork. Paintings, drawings, sculptures, and woodworking were all on display. Tri-M Honors Society students also performed live music for viewers. The Literary Magazine hopes to help with the Art Night Out again this year, to celebrate all the hard work of NPHS/MS students.
"Once again, the Literary Magazine is striving to promote literacy and the arts here in the NPSD school community," said Dr. McGraw, Club Advisor. "Students should look forward to an excellent Literary Magazine publication again this year."
It looks to be an exciting year for the Literary Magazine. Stay tuned for more events with this club!