Pioneers Sports Recap 9/13-9/20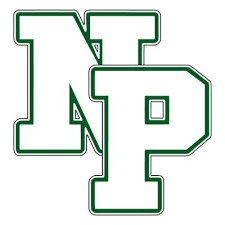 As school has settled into full swing, the Pioneers had their first full week of games and compiled some quality wins as a whole. In a week filled with COVID cancellations and a newly scheduled football game, here's a recap of all the action.
Football
The football team was all ready to go for their Thursday night game at Belvidere before the game was called off early in the week. Instead of taking the bye week, the Pioneers arranged a Saturday afternoon date with perennial Group 1 powerhouse Willingboro. The Pioneers fell 26-7, but held a halftime lead against one of the best teams they've faced in the past few seasons. For an early season test it's one that NP can't feel too harsh about as they turn their focus to a home test against Bound Brook at home on Friday night. New Providence fell to 1-1 with the loss.
Girls Soccer
The girls soccer team continued an electric start to the season behind two more shutout wins. Early in the week they took down Delaware Valley on the road behind a wonder goal by Senior Kavita Parekh. The defense held stout again to close out the 1-0 win. The Pioneers then took down Union Catholic with a big 6-0 victory using 6 different goal scorers to move to 4-0. The girls now look at 3 games this week starting with a road trip to Union. The Pioneers have still not allowed a goal yet and will look to keep that streak going this week. 
Boys Soccer
The boys team kept their hot start rolling with two big victories last week. On Tuesday the Pioneers took down Cranford 2-0 at Leider field. They followed that victory with a 3-1 away win against Dayton behind two goals from Senior captain Christian Muller. NP now sits unbeaten with a 3-0-1 record and has 3 huge home tests this week, starting with a Tuesday game against a fellow unbeaten in Rahway.
Volleyball
The volleyball team rebounded from a 0-2 start to win both of their games last week. The girls defeated Rahway at home on a decisive third set, then defeated Oak Knoll on the road to get back to .500 on the season. The season is in full swing now with a huge 3 game week beginning with a home date versus Johnson on Monday.
Girls tennis
The tennis team put together a quality, yet busy week, to grab their first two wins on the young season. A four game week saw NP fall to Kent Place and Scotch Plains, but put together convincing wins over Cranford and Oak Knoll. With a little win streak the girls look to defeat Westfield on Monday. They currently sit at 2-7 on the season.
Cross Country
The cross country squad has some positive results in their recent meet. The "Battle at Ocean County Park" saw NP finish with multiple top 20 finishers. Hayden Singer ran a sub 17 minute time in the 5000 meter race to finish 16th among Junior boys. On the girls side, NP put up two top 15 Freshmen in the 3200 meter race. Miranda Bournique finished 14th, and a sub 14 minute run by Milone Henry saw her finish 9th among her class. The cross country season is just starting and the Pioneers are already seeing some positive results.